LEDinside forecasts that the development of Mini LED will accelerate in 2019 and 2020 and its market value will reach US$ 1699 million by 2022. Several industry players including San'an, HC Semitek, Epistar, NationStar, Harvatek, and Macroblock have reported their progress of Mini LED development. Meanwhile, panel producers such as AUO, BOE, Innolux and JDI have also unveiled applications adopting Mini LED technology.

Gaming monitors/notebooks, tablets, VR applications, TVs and automotive displays are the Mini LED applications that are likely to be commercialized in the coming two years, according to the observation of LEDinside.

AUO has begun shipping Mini LED products in 2H18. The panel company has showcased its gaming monitors and notebooks with Mini LED backlight at Touch Taiwan 2018. Its gaming notebooks have used more than 8,000 Mini LEDs to create 240 local dimming zones for generating high contrast and high color gamut.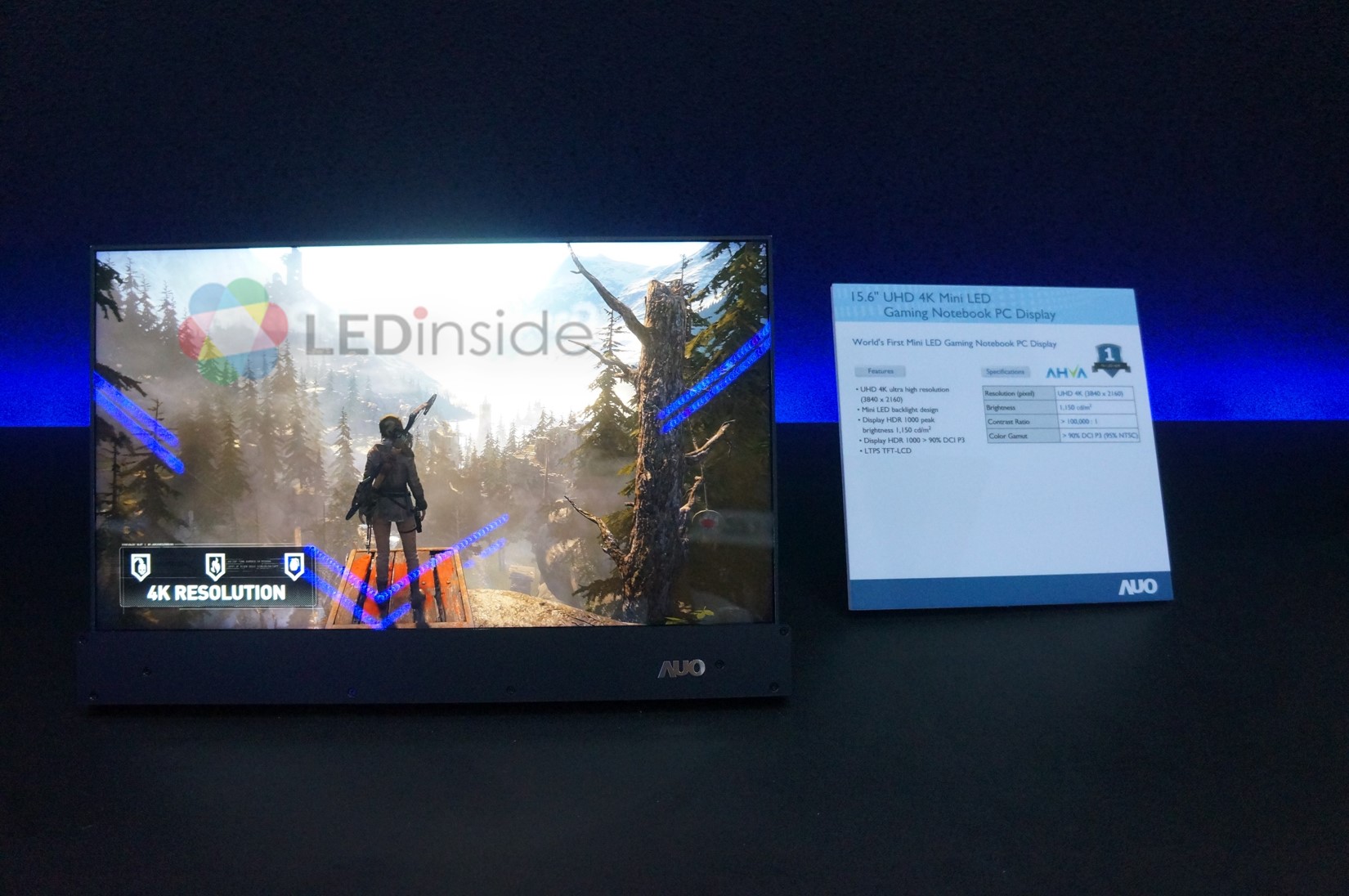 Apple, who has been proactively preparing its development of Micro LED, is scheduled to release the new iMac and iPad Pro soon. There are rumors saying that Mini LED might be adopted in the new Apple products.

VR is another area where the advantages of Mini LED can be fully deployed. With high brightness and high contrast, Mini LED can be used for VR applications. Japanese manufacturers are reported to be preparing Mini LED VR products for the Tokyo Olympic Games in 2020.

Mini LED TV is also considered compatible in the market. Innolux has presented 65-inch 8K TV panels with backlight of 200 million RGB Mini LEDs for 1,296 dimming zones. The backlight mixed with RGB Mini LED can provide high saturation.

Innolux has also released automotive panels with Mini LED backlight. With active driven substrate, each Mini LED on the automotive panels can be controlled individually to display sophisticated differences of colors and brightness to show fine contrast. China might be the first market to use Mini LED automotive panels. However, as the validation process for automotive products is usually long, it might still take some time to see Mini LED products adopted in cars.